Our prayer is that you would be blessed and strengthened by the power of Jesus Christ and that you will life a live of abundance in fellowship, joy and liberty. Community church is here for you. It is not a church. It is a fellowship of believers coming together to declare the glory of the Lord and celebrate Jesus as King. We study the Word, practice what we learn and in the process grow together. May God richly bless you!
Our Mission & Vision
The mission of Community Bible Church is to love God, to love others, and to magnify the name of Jesus Christ. The vision of our church is to glorify our God and Savior, Jesus Christ, to make true disciples throughout all the nations by means of missionary activity and support, to minister the ordinances, to edify believers, and to do all that is sovereignly possible and biblically permissible to magnify the name of Jesus.
Leadership Team:
Our leadership team recognizes the authority of God, and realizes that we are shepherds who serve under the Chief Shepherd, Jesus Christ. We desire to devote ourselves to prayer and to the ministry of the Word. Our passion and goal is to equip the believers for the work of the ministry until we all attain maturity in the fullness of Christ.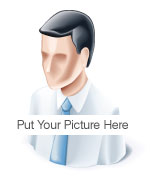 Pastor Joe, Senior Pastor
As the primary teaching pastor, Pastor Joe has a passion for carefully unpacking the truths of Scripture. He has served at Community Bible Church for fifteen years. He and his wife have four children. Joe has ministered in over 20 countries and heads the board of Christian Publishing Inc. Joe is passionate out missionary work and has a heart for the poor.

Pastor Fred, Youth & Outreach Pastor
Pastor Fred's main responsibility is teaching the youth and leading children's program. Fred and his family served as missionaries in Southeast Asia field before coming to CBC. Fred has served on the mission board of Outreach International and holds 3 M.Div degrees from Westminster Theological Institute. He is passionate about teaching the youth.
Pastor Tom, Worship & Music Pastor
The Bible has a lot to say about music, and Pastor Tom's role is to lead the church's worship of God in a way that matches the character of God. Tom is an accomplished musician playing with numerous worship bands across the country. He work as producer and sound-engineer on many Dove award winning albums and is eager to share his gifts with the Church.
What we believe:
Please download our full doctrinal statement.
Where Can I Serve?
Jesus told us, his disciples, to make disciples of all nations. One of the most important values of Grace Community Church is our mission to the world. It begins in our own community, and spreads overseas to every nation. Grace Community members are involved in a variety of ministries from things as simple as washing the church vehicles, to preparing the church bulletins.
Mission Outreach
Grace Community is thrilled to be part of the spread of God's kingdom around the world. We are active in sending missionaries and supporting these missionaries with our money and with our prayers. The five missionaries from Grace Community Church are located in three countries—Zimbabwe, Cambodia, and Mexico. Each year, a small team from our church travels to one of these three countries to assist our missionaries in practical projects and evangelistic outreach. We encourage all of our people to respond to God's call for laborers, whether it means that they move to a foreign country or live and minister in our own community.
Music & Drama
God-honoring worship is something we strive for. Many church members get involved in our music and drama ministry. Some play their instruments. Some are vocalists. Others are involved in the choir. Still others get involved in drama. These volunteers are an important part of the ministry of Grace Community Church, using their talents and gifts to glorify God.
Ushers
The usher team at Grace Community Church fills an important role. They are involved in directing attendees to their seats, ensuring the safety of the building during services, guiding traffic, helping visitors, answering questions, providing direction, unlocking doors, locking doors, and generally ensuring that the service can proceed problem-free. The usher team is a servant-hearted group of men and women whose ministry is integral to church life.
Media & Technology
Using media to spread the gospel is a privilege of Grace Community Church. In an age of widespread technology, we have a stewardship to use these tools as best as possible for kingdom purposes. All of our weekly sermons are uploaded to our website in video and audio formats. We also maintain an active Facebook and Twitter feed for additional church communication.
Marriage Counseling
Marriages can be difficult to maintain. Misunderstanding, confusion, resentment, and anger can flare up in any marriage. Several couples at Grace Community Church serve other families as marriage counselors. Their role in listening, understanding, helping, and encouraging struggling couples has, by God's grace, saved marriages, and repaired relationships. Couples have found fresh hope and new joy in a warm and fulfilling relationship with their spouse.
Prayer Warriors
Prayer cannot be overestimated. Prayer moves the hand of God. Grace Community Church is a body of believers dependent upon prayer, and committed to God's sovereignty. Each Sunday, during the morning service, a team of volunteers is praying for the ministry of the Word. Throughout the week, volunteers to our Prayer Warriors team, pray for their pastor, a list of church members, any special requests, and missionary prayer needs. Each Wednesday, the church comes together for a special time of prayer and Bible study.
Children's Church
In order to give our children the best Bible teaching possible, Grace Community holds a children's church service in conjunction with the main service. This special time gives kids more opportunity for interaction and learning in a context and manner that may be better suited to their age and learning styles. Our friendly children's church volunteers have an endless stream of creativity–ranging from puppet shows, to games, to object lessons.
Camp Counselors
Each summer, Grace Community Church hosts a youth camp. The week-long event involves games, a lot of preaching, great food, good worship, and the intentional influence of camp counselors. The camp counselors are selected, screened, and trained for this important camp ministry. They find that their ministry is personally rewarding, and both campers and counselors grow in the process.
How Do I Meet People?
Grace Community Church is not a place for spectators. It is a place for team members. Whether you are a five-year old child, a ninety-five year old grandmother, a busy mom, or a businessman with big responsibilities, we want you to be a part of our vibrant church community. Here is how you can learn, serve, and grow at Grace Community Church.
Small Group
Often, small groups of people are better able to interact and learn about a topic than larger groups are. For that reason, Grace Community Church has small bible studies held in member homes. The size of the group is anywhere from six to twelve. At a time, designated by your group, you can participate in the small group study.
Youth Ministry
Each Sunday morning, children get to participate in their own classes. Bible lessons are taught in such a way that every child gets to participate and learn. Each of the class teachers is carefully screened and thoroughly trained in children's instruction. The youth ministry of Grace Community Church is recognized for their close interaction.
Young Adults
Life can get complicated once you cross that nebulous threshold into adulthood. There are complicated decisions. Bigger stakes. Serious relationships. And a whole lot more decisions. The young adult group of Grace Community Church provides a welcoming atmosphere for college and early-career aged young people.
Women's Group
Grace Community Women's Groups gives the ladies in our church family special times of interaction. Our women's groups, located in several locations throughout our community, are times of Bible study, prayer (and, of course, food). These groups provide a refreshing discipleship opportunity for the women in the church.
Men's Accountability Group
Accountability among men is an act of integrity. Accountability is designed to protect, encourage, and develop men of all ages. Accountability groups of three are formed among the men of CBC Accountability groups meet together as their schedules allow and keep in touch by email or phone.
Married Couples
Even though marriage is one of the most important institutions, it is the one which is under the most attack–internally and externally. Grace Community Church gives married couples the opportunity to join four-month long marriage classes ranging on topics from Marriage and Money, Getting Ready for Kids, Shepherding Children, Marriage and Sex.
Over 50's
Once you get past fifty, the fun has just begin. Whether retired, just plain tired, or active as ever, the over-50 group of Grace Community provides refreshment, ministry, and times of valuable interaction. A mentoring ministry gives older believers a chance to meet with and help younger believers grow in Christ.
Share The Gospel!
Grace Community Church is eager to provide links to our weekly sermons and videos. You can browse the selection below to keep up with the teaching ministry.
View Our Latest Sermon Video
Here is where you can watch the most recent sermon videos from Grace Community Church. Feel free to share these sermons with friends and family.
http://www.youtube.com/watch?v=rjs4b0r0bhw
Audio Sermon Archive
We publish each sermon on our Sermons page so you can easily listen to it whenever you want.
It's simple. It's short. Yet it's incredibly powerful. Proverbs 3:5-6 is one of the most familiar passages in the Bible–with good reason. It sets forth a life-changing truth that is worthy of our attention. Spend three minutes reading this article, and see if you agree.
Trust in the LORD with all your heart, and do not lean on your own understanding.
In all your ways acknowledge him, and he will make straight your paths.
Let's break down this life-changing truth to make sure we under …
Read more...
---
Read part 1 first, Trust In The Lord.
Proverbs 3:5-6
Trust in the LORD with all your heart, and do not lean on your own understanding.
In all your ways acknowledge him, and he will make straight your paths.
Don't Lean on Your Understanding
The verse involves a positive–something you must do. But it also involves a negative–some …
Read more...
---
Where? What? When?
10th Annual Family Camp
It's here! Our 10th Annual Family Camp. Get ready for a time of radical competition, intense recreation, enjoyable fellowship, and encouraging preaching. Spending time in a camp setting is like no other experience, and you will definitely receive a blessing from your week at camp. If you've signed up for camp, be sure to check your packet for information on what to bring.
Women's Retreat – Theme: Women in Prayer
The fall women's retreat has as its theme "Women in Prayer." In many of the most notable women of the Bible – Hannah, Abigail, Mary, and others – prayer formed an important part of their life. This is the theme of the two-day women's retreat. Bring your Bible and a heart ready to be changed.
Youth Retreat  – Theme:  Running The Race with Endurance
Our youth retreat will get off to a running start. The theme this year, Running the Race with Endurance, is a fitting follow-up to the summer's theme, "Prepare for Action." The three-day retreat includes a lot of fun and games, of course (with a few races, naturally), but will climax with the preaching event from guest speaker, Frank Denalli.
Walk Through The Bible – Sunday Night New Testament Survey
Recognizing that every believer needs to be grounded in the truths of God's Word, each Sunday evening, we are exploring the New Testament. This study is a valuable way to understand the content and themes of the New Testament books. These times of in-depth study are both encouraging and informative, equipping members to better know and serve God.
August 15th – Guest Speaker Rev. Jon Doe – Everybody Needs Grace
Grace is amazing. Without it, we are lost. With it, we have all the riches of heaven. Our August guest speaker, Rev. Jon Doe will deliver a three-part series, titled "Everybody Needs Grace." This gospel-saturated series is a must-hear for anyone. Sermons will be held at 11am, 2pm, and 4pm. Children's activities will be available, as well as a catered dinner after the final service.
Directions
Office Hours: Monday-Friday from 8am to 5pm.
Church Location & Address: 16 Harris Lane, South Port, Rilix, PR. (map)
Telephone & Fax: Tel: (123) 456-7890 | Fax: (123) 456-7891
Email: yourchurch@church.com
If the case of death or emergency please contact one of our senior pastors.
Pastor Tom 555-123-4561
Pastor Fred 555-312-6594
Pastor Joe 555-789-1234
Email Us